Stoever's Dam Park
Stoever's Dam Park
Located at 946 Miller Street, this 153 acre park offers camping, picnicking, canoeing, fishing and hiking. Facilities include the Nature Barn, the Lebanon Community Theater, pavilions, garden plots and ball fields.
The Nature Barn is available to rent for $75.00 per day. It includes restrooms, kitchen facilities and seating for 75 people. It is a rustic setting for a wedding or family gathering. Call the Administration office to reserve, 717-639-2800 Option 5. A refundable security deposit of $300.00 is required upon reservation of the building.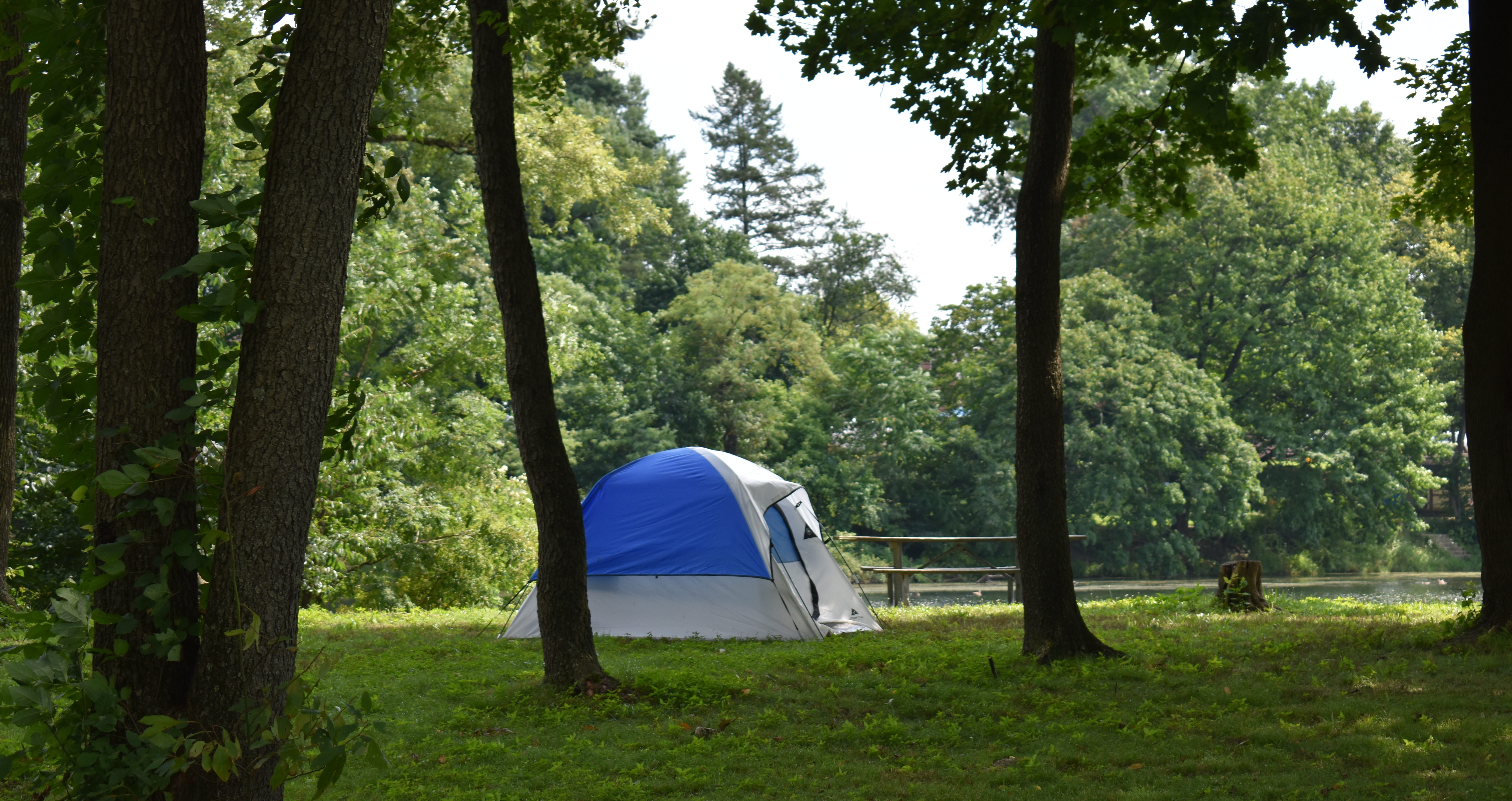 Camping Permits can be filled out at the Department of Administration, City Hall, 735 Cumberland Street, during regular business hours or call 717-639-2800, Option 5 during regular business hours. Camping will close for the season on November 6, 2023. Please check back for the 2024 opening date. There are seven sites available with pads and electricity and seven sites available for tenting. Camping is $3.00 per night per person. Sites with electrical hookup are an additional $12.00 per night from April 1 to September 30; and $22.00 per night from October 1 to March 31. Permits need to be purchased in advance. Office is open from 8:30 a.m. – 4:30 p.m. Monday through Friday except holidays. Bring to the office a list of people staying on your site and their dates of birth.
Lebanon Community Theater offers musicals, plays and Broadway at the Barn. Check their website (www.lebanoncommunitytheatre.org) or call 717-833-4LCT for more information. The Board of Directors guides this volunteer-driven organization to entertain and enrich the community.
Pavilions at Stoever's Dam can be reserved by calling the Administration Office. There are two available for a donation of $25.00 per day (8:00 AM until dusk) and no security deposit is required. One pavilion is accessed from Theatre Drive and is located near the Community Theatre. It can accommodate up to 50 people and does not have electricity available. The second pavilion is accessed from Miller Street and is located between the Nature Barn and the campground. It also can accommodate up to 50 people and electricity is available for an additional $10.00.
Garden plots are available to rent as listed below:
20 x 20 feet: $10
20 x 40 feet: $15
20 x 80 feet: $25
There are 8 plots available for rent. Contact the Department of Administration at 717-639-2800 to rent garden plots. The following garden plot registration form may be printed, completed, and returned to the Department of Administration.